Run Away!
Update!
Run Away was completed in early 2014 and displayed at the Seattle Erotic Art Festival later that year. Thank you to everyone who took part! I'm going to leave this page in place until I figure out a good way to display the finished project online... it's kind of big.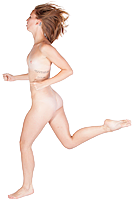 I want you to run away! I really don't care what or who you're running from, I just want you to get away from it as quickly as you can! If you encounter obstacles, you'll need to conquer them; if you need to climb to higher ground, I expect you to do so. What's important is that wherever it is you are now, you should probably be getting out of there... like, now.
Run Away is my current large-scale photo project that will require the participation of up to 100 people willing to scram in all their naked glory. Even though each person is photographed individually, in the finished project everyone will be magically integrated into a single dynamic scene that captures the frenzy of the mass escape. I envision the completed piece to be a bit reminiscent of two of my previous projects—the
Common Thread
and the
Ant Farm
—with a hint of Donkey Kong. Yeah, you're just going to have to trust me on that last bit.
I Want YOU in My Project

Run Away is open to absolutely everyone regardless of age (well, 18+) or body type. These projects become significantly more interesting when there are a wide variety of people in them, so all are welcome.
There are, of course, some requirements.


I'm in Seattle. You should live in the area or be visiting sometime soon.


You will be posing fully nude. This could have an adverse impact on any future political plans (or maybe it will help them). If you do require anonymity we can work out a pose that covers the delicate bits or even obscures your face.


Props such as hats and boots will only be allowed in rare instances. Simply being your favorite hat isn't enough to include it, but if you can come up with something where that hat is actually playing a role in you running away... well, I'll consider it.


Most shots will be done one person at a time. If you are a group of two or more who want to do something together, let's discuss it ahead of time to make sure your plan is viable. It probably is.


You must be at least 18 years old. If you are rather close to 18 I'll need to get a copy of your ID for my records.


You'll need to sign a standard model release. These are written rather heavy-handed and essentially guarantee that I will own your soul for the rest of eternity. Hopefully you're OK with that.


I almost always have an assistant with me when doing the shoot. More often than not this is my wife, but sometimes it's a trusted friend; on rare occasions schedules don't work out and it's just me. Just know that there will likely be two people seeing you naked.


There is no cash compensation for participating. Each person will, however, receive a high-quality print of their contribution. This printing probably will not happen until the project is wrapped up.


IMPORTANT: You must be able to conduct our entire scheduling conversation in email. This is for my sanity; I can't track conversations with dozens of people if they are happening across multiple channels.


All photography happens at my house at the north end of Green Lake, so you need to be able to get yourself here (busses 16, 26 and 48 are close). The total time you need to be here can be as little as 20 minutes, or it might take a bit longer if we're doing anything a bit nonstandard.


The End Result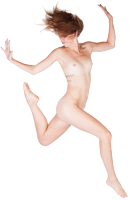 The photography will be the easy part of all this. The real work comes when that's done and I start putting all of you into the final scene and then constructing the finish piece. I don't have many details about this yet, but I expect it to be rather large.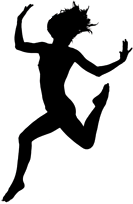 I will be submitting Run Away to exhibit at the Seattle Erotic Arts Festival in 2014, but since that's a juried selection there's no guarantee it will be accepted. Aside from that, I'm open to suggestions as to other venues that might be a good match.
Also, I'm holding open the option of creating a printed poster of the finished project. I don't know if I'll be able to give all participants copies of the poster for free, but at most I'll make it available to you at cost. Remember, the whole poster idea is a huge MAYBE, but it does mean you should be comfortable with your naked image hanging in someone else's living room.